From the Twin-Daddy: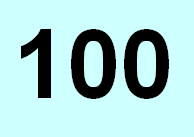 This is it.  We're officially 100 days from September 2 and while we are not out of the woods, things are looking good.  Our appointment with the Perinators was best summed up by Dr. Gilbert:
"Cute babies, boring ultrasound.  We'll see you next month."
The boys are still both well ahead on their growth schedule, and I have new numbers for you:
Concordance = 88.69%
First, notice how my boys are growing faster than a singleton baby?  Holy smokes!!  I speculate that they are also smart, good looking, with six-pack baby abs, and probably practicing their Italian grappling and timethrusts by flanconade in fourth already.
If the boys grow like typical twins, their growth will slow down somewhat in the next few months with respect to a singleton.  On the other hand, they might be 10 pounds each!  If that is the case, my wife will have to apply for her own personal zip code in August.  She's already so big everybody she meets asks her when she is due, and then they look dumbfounded when she says, "September."  Mary's personal goal is two 6 pound (at least) boys.
The concordance number might tempt people following along to freak out about the drop from 99.54% to 88.69%.  Remember that the Perinators had a pretty large degree of difference in their last measurement, and the baby-ninja, Dr. Hershey,  measured them on the super ultrasound machine and found the guys to be much closer.  That means we still aren't hitting Twin-to-Twin Transfusion Syndrome which would be discordance in the 70s range or worse.
The doctor also pointed out that a disparity would be more of an issue if we had a really little boy in a small amniotic sack and a really big boy in a big amniotic sack.   As it is, both boys are way ahead on their growth schedule and are looking good.  Well ahead may not describe it.  These two are enjoying the benefits of Mary's super-protein, high-spinach enriched twin fuel.
The Verdict: Two boys who are both bigger than we expected.  That's good.
Babies Countdown – The Double Header
100 days until September 2
Thursday, May 27 is our next OB-GYN and 25 weeks.
Thursday, June 3, Mary makes another appointment to test for gestational diabetes.
Thursday, June 17 is

Homefree Day

. 90% of children born at 28 weeks survive and the odds only improve.
Wednesday, June 23 is our next appointment with the Perinators.
Sometime in mid-July Mary gets fitted for her nursing bra and takes the super-sucker in for cleaning.
Thursday, August 12 and we hit our goal of 36 weeks minimum. From here on the twins could come at any time.
Thursday, September 2 and we reach 39 weeks.  The OB-GYN has said she doesn't want Mary to carry beyond this date.
Thursday, September 9 and we hit 40 weeks. This is our due date even if we know the twins will be here sooner.
2 weeks Post Delivery – Schedule a follow up appointment with the Lactation Lady.
4 Weeks Post Delivery – Look for

baby smiles

.
After the Delivery – 4.5 months of the

Twinsanity Interval

.